Meet Your Local Chula Vista Dentist
Yuri Kaneda, DDS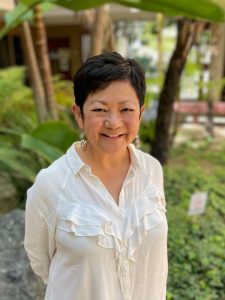 Dr. Yuri Kaneda was born in Japan and immigrated to the US when she was 4 years old with her family. She lived in Ohio, Nebraska, and Illinois before finally settling in the San Diego area. A graduate of Bonita Vista High School, she went on to the University of California Berkeley where she obtained her Bachelors in Microbiology and Immunology. After working for 2 years in growth plate research at University of California San Diego, she went to the University of California San Francisco Dental School for her Doctor of Dental Surgery degree. Upon graduation, she returned to San Diego where she worked as an associate in the practice of Drs. Morimoto and Yaryan, her childhood dentist. She then started her own practice in 1995 and has been at her present location since 1999 which happens to be across the street from her high school!
Dr Yuri, as she is called by most of her patients, strives to make the dental experience as pleasant, painless and friendly as possible. Her practice is family oriented and technologically advanced. She loves working on kids from 2 to 96 years old. She works with each patient to not only take care of their dental needs but to make them feel a part of the family. Dr Yuri also speaks Japanese fluently.
Dr. Yuri has been one of San Diego's Top Dentists for 5 years. She is a member of the American Dental Association, California Dental Association, and the San Diego Dental Society. She is also active in the UCSF Dental Alumni Association. A lifelong learner, Dr. Yuri continues to take classes to improve her technical and clinical skills. She volunteers as a board member of the Japanese American Historical Society of San Diego as well as a member of a local scholarship committee. She is also active in her church as a youth leader.
When not practicing dentistry and joking with her patients, Dr. Yuri can be found at the local Bikram yoga studio or at the local new restaurant. She and her husband, David, a high school biology teacher, love to travel and go on new adventures. They have one son, Eric who is a chemical engineer working in the petroleum industry. Her dream is to one day be taller or at least 5 feet.
---
Our Team
Kristin- Registered Dental Hygienist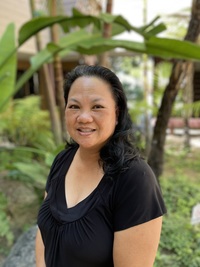 I am a native San Diegan and Bonita Vista Baron.
I have worked in the dental field since 1987 starting as a dental assistant and have been a part of Dr. Yuri Kaneda's dental family since 1999.
I furthered my career as a dental hygienist when I graduated from Southwestern Dental Hygiene School in 2006.
My favorite thing about working with Dr Yuri is hearing her contagious laugh and watching her funky 80's dance moves.
My favorite thing about working in the dental field is the relationship that I develop with my patients. I enjoy listening to stories about their everyday lives.
I spend my spare time with husband and our four daughters. I frequently visit Sea World and Disneyland. My favorite place to travel is Oahu, Hawaii. I like to cook and try new recipes and my favorite type of food is anything Asian-fusion. My favorite holiday is Thanksgiving because it's all about spending quality time with family. Also, I am fluent in English. Arigato!
Imelda (Mel) – Registered Dental Hygienist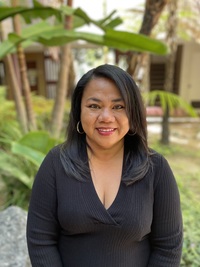 I grew up in San Diego and graduated from Sweetwater High
I earned my Dental Hygiene Degree from Southwestern College
I have worked in the dental field for 27 years and have worked with Dr. Yuri since 1995
My favorite part of working as a hygienist is being able to provide our patients with exceptional service and preventative care. I take pride in working hard to make my patients feel comfortable and relaxed when having a thorough cleaning done.
My favorite part of working with Dr. Yuri is the fun and welcoming atmosphere she creates for her patients. Her sense of humor and her familiar laugh makes their visits enjoyable.
In my spare time, I love spending time with my family by watching sports (Go Chargers and Padres!) and catching up with old friends.
Lea- Registered Dental Assistant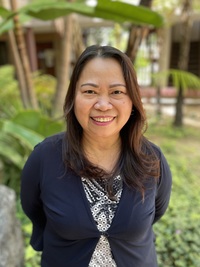 I have worked in the dental field since 1994.
I have worked for Dr. Yuri for 15 years
My favorite thing about the practice is that it is a family oriented office and the patients always come in with a smile and often leave the office laughing.
My favorite thing about working with Dr. Yuri is that she was born "smiling"! There is never a dull moment with her in fact I was hired simply because I am the same height. I find it very enjoyable working with Dr. Yuri and will retire when she retires which won't happen for awhile because she does a lot of yoga. I love working in this family practice where each and every patient is a member of our family. I love giving them the best service that I can.
When I'm not at work, I love to eat out with my family and love to travel with them. I am also a believer of yoga! I speak Tagalog as well as English.
Tomomi – Registered Dental Assistant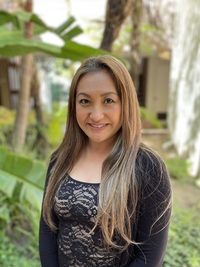 I was born and raised in Japan.
I obtained my RDA license from Pima Medical institute in 2009. I started my dental assistant career at Dr.Yuri's office in 2009 right after the training at Pima but left the office and move to Oxnard, CA. I am happy to come back and work with Dr. Yuri. She is the best doctor ever!!
My favorite part of working in the dentistry is that being able to help patients to achieve a healthy and beautiful smile. I enjoy interacting with the patients and make sure they feel comfortable during the procedure.
In my spare time, I love spending time with my family and friends, going to the movies, and beach. I speak Japanese as well as English.
Erina – Office Manager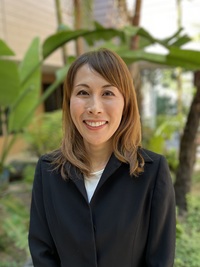 I was born and raised in Tokyo, Japan.
I have been working in the dental field since 2004, earning my Registered Dental Assistant License from Mesa College in 2004. After graduation, I started working for Dr Yuri.
I worked in the back part of the office with Dr Yuri for 4 years until my husband received orders to Japan. This adventure in Japan lasted for 9 years.
Now that I am back with Dr. Yuri's team, I am working in the front office.
My favorite thing about working with Dr. Yuri is how patients and staff are treated as family. There is never a dull moment in the office, and laughs can be found all over the office.
In my spare time, I enjoy playing tennis, hiking, exercising and any outdoor activities. I also love traveling with my family.
I am bilingual in Japanese and English
Shannon – Registered Dental Hygienist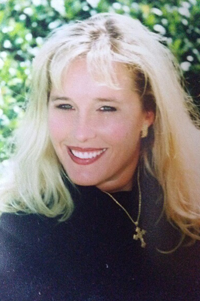 My story started over 20 years ago when I was teaching Dr. Yuri's son Eric to swim at the Eastlake pool in the summer before I went to Indiana University Dental School for the Hygiene program. This little lady would bring her son to swim, we'd talk and BAM! Here I am working at the funnest office ever!
My 411: Born and raised in Chula Vista and graduated from Hilltop High many moons ago.
Spare time: Get me OUTSIDE! Hiking, Paddle boarding, Cycling, Rollerblading and Fishing!!
I travel to Mexico about every 2 months but one day I want to move to Maui with my future husband Kid Rock and run our pineapple farm!